FTN Daily Podcasts
FTN offers up all of its podcasts in one easy place.
May 02, 2023, 11:15 AM EDT
The FTN Podcast Network is a great resource to stay up to date on all the sports related news, story lines, and the impact they will have for fantasy and sports betting purposes. The FTN podcasts cover NFL, MLB, NBA, NHL, CBB, PGA, CFB and touch on major events in the tennis, NASCAR, horse racing and MMA worlds.
The podcasts cover topics relevant for DFS players, sports betting enthusiasts, and those playing daily fantasy sports on sites like DraftKings and FanDuel.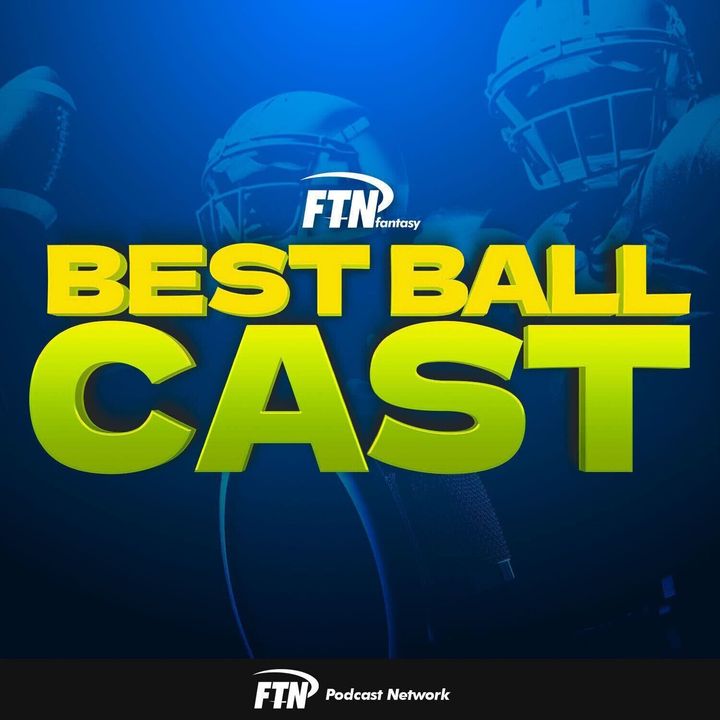 Where Can I Find FTN Podcasts for Fantasy, DFS and Betting?
The FTN Network Podcasts are available on most major podcasting platforms, including but not limited to:
Fantasy Football Podcasts from FTN Network
The FTN Podcast Network has multiple shows that cover the topic of fantasy football. Some of the podcasts will help with your regular fantasy football drafts. Others are geared more for dynasty leagues. Some are DFS centric and dive deeper into pricing and lineup building options. Here is a current list of our available podcasts.
FTN Fantasy Football Podcast — Jeff Ratcliffe dives into the headline stories around the NFL and gives his unique insight into the impact those stories will have for fantasy football. Jeff talks draft strategies throughout the summer months and switches over to FAAB and matchup talk once the regular season kicks off.
All In Football — Jake Ciely hosts. He is joined by a rotating cast of co-hosts to discuss all things fantasy football. They dive deep into positional ranks, discuss the impact of trades and injuries, and get you ready to dominate your competition in your weekly fantasy football leagues.
FTN Data Cast — Adam Pfeifer of FTN Fantasy dive deep with the use of our proprietary NFL stats from FTNData.com. He talks about draft strategies leading up to the season, does an in-depth weekly matchup dive in season and discusses relevant free agent and NFL draft topics after the Super Bowl.
FTN Best Ball Cast — Tyler Loechner of FTN Fantasy covers all things best ball. Get draft strategy, stacks, ADP movers, trades and free agency impact, tournament selection, and more. Tyler uses the advanced stats found across FTN Network to help you become a smarter best ball player.
Advanced Stats with Scott Spratt — Scott Spratt of FTN Fantasy dives deep into the advanced stats to help you win your fantasy league. In-season, look for weekly previews and waiver wire analysis, and during the offseason Spratt has you covered with the latest advanced metrics to help you dominate on draft day.
Fantasy Baseball Podcasts from FTN Network
The FTN Fantasy Baseball podcast is one of the most downloaded on the FTN podcast network. It is hosted by Vlad Sedler and Matthew Davis. Vlad and Matty discuss fantasy baseball draft topics leading up to the MLB season. They switch to weekly discussions about FAAB bidding, players to drop or add, and which starters to use in your weekly lineups once the season begins. Whether you are looking for help in your draft or with the day-to-day management of your fantasy baseball teams, Vlad and Matty have you covered.
Fantasy Basketball Podcasts from FTN Network
The FTN Podcast Network has basketball content for both the NBA and college basketball fans. The main fantasy basketball podcast is the FTN NBA Podcast hosted by Zach Graham and Adam Pfeifer. If you are looking for college basketball podcast content, Walt Waddell hosts the CBB SuperShow, which deals with the NCAA fantasy stuff and touches on some betting content as well.
Are you looking for sports betting podcasts? If so, click here.